Home
OUR NEXT MEETING WILL BE ON JULY 6th
The group will meet
on Tuesday 6 July at 10am
Chris Morris's has very kindly said we can use her beautiful garden in Eaton Bishop
Please bring a drink.
Further meetings will be advised.
The Madley Craft Group meet at Madley Parish Hall every Tuesday 10 am to 12 noon.
This is a friendly and informal group so just bring along any work that you want to complete, or have a problem with.The group always welcome new members; no skills required.
"Come along and learn over a friendly cuppa."
STARS OF THE MONTH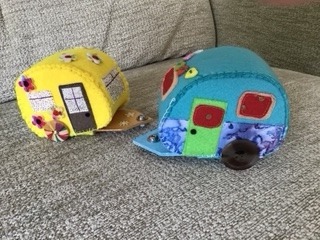 Made by Barbara, see more in May's show and tell

******************************************************************
** See our latest SHOW AND TELL in the Photo Album **
*******************************************************************